Visit us at Productronica at booth B2, stand 118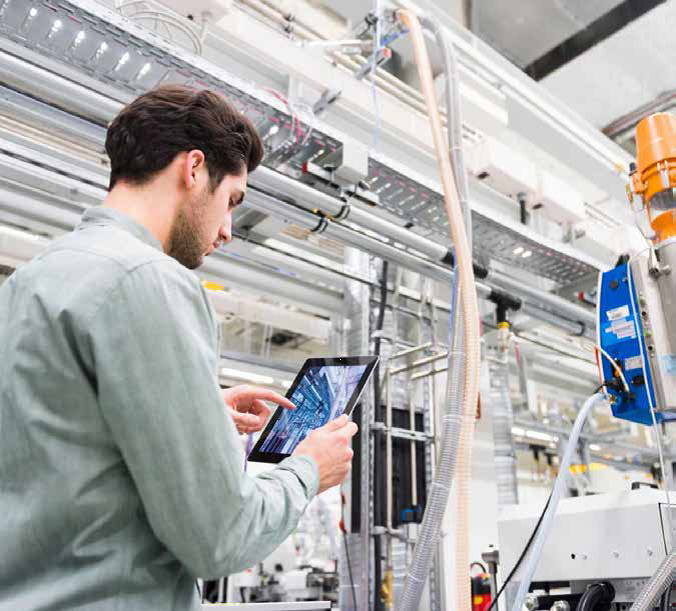 Being projected into the future is in our company's DNA, both to anticipate trends and to embark on new models for business growth and competitiveness.
This requires two indispensable prerogatives: customer focus and investment in new technologies, especially digital technologies, as a tool to achieve our goals.
In 2013 we implemented a system automation program that lets us interact with production lines efficiently and on time. We started with the online order progress management, which enabled us to monitor each process step and prevent any possible delays; we then moved to a web interface development that allowed auditing and actions to be taken on-time.
This means for the last couple of years we have been applying the same concepts that Industry 4.0 is now suggesting as the entire market economy central asset.
Now that European governments are focusing their attention on Industry 4.0 as the main growth factor, tools have been put in place to launch private and public investments.
So, digitization of the economy has already started, and it will be fast, very fast.
We were on the right path and current events confirmed this.
Big Data, Smart Factory, IOT are words and topics we have been focusing on for a while now. Thus we will continue working to improve our ever innovative and much appreciated services with the same enthusiasm and determination.
Now that internal processing automation is at an advanced stage, our main focus is a project aimed at developing a completely digitized platform that will connect all steps a product goes thorough in its lifecycle, going from design phase to market availability.
This will allow full product traceability, and it will eventually be able to simulate and predict product's reliability and longevity.
What is your opinion about this? Very interesting indeed we think!
So come and see us at Productronica at booth B2, stand 118.