Abstract
The technological innovation arrives in the new business unit of Preventlab recetnly opened in Padova.
Nordson DAGE, leader in X-Ray inspection for electronic assemblies, released a brand new equipment characterized by a high resolution and a great reliability: Nordson Dage Quadra™ 7.
The Quadra™ 7 is designed to deliver unbelievable levels of inspection, speed and ease of use for the demanding electronics market; perfect for any research, development, failure analysis or quality control labs.
Equipment description
The Quadra™ 7 comes equipped with two 4K Ultra HD displays and their 8 million pixels to fully show the 50μm pixel pitch and 6.7MP image size of the Aspire FP™ detector.
4K UHD offers up to 4 times the detail compared to standard HD display screens and supports 68,000X total magnification.
It allows to see sub-micron level features without losing detail.
Its peculiarities are a high dynamic range at low kV and an improved images stretch contrast.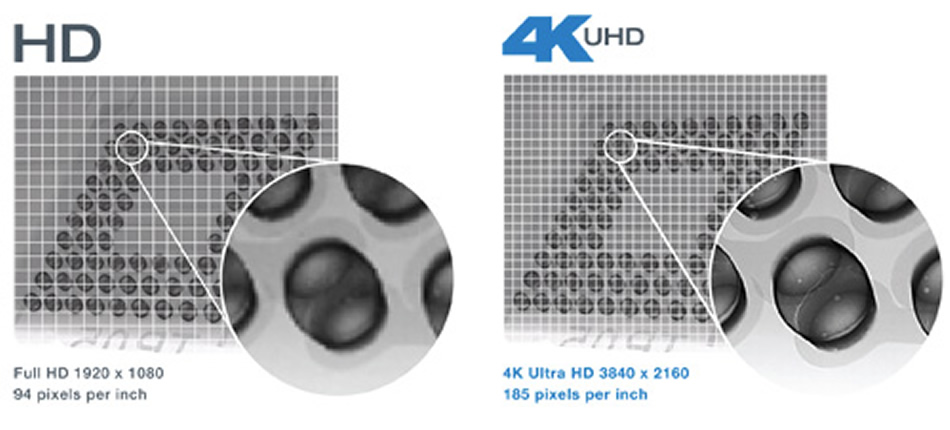 Twin 4K UHD displays on the Quadra™ 7 allow to benefit from:
0.1μm sub-micron feature recognitionù
6.7 MP X-ray images with matched high resolution scintillator
8 million pixel displays
50 μm pixel pitch flat panel detector
Up to 20 W of power at 0.3 μm feature recognition
High contrast detection for challenging applications
Real-time image processing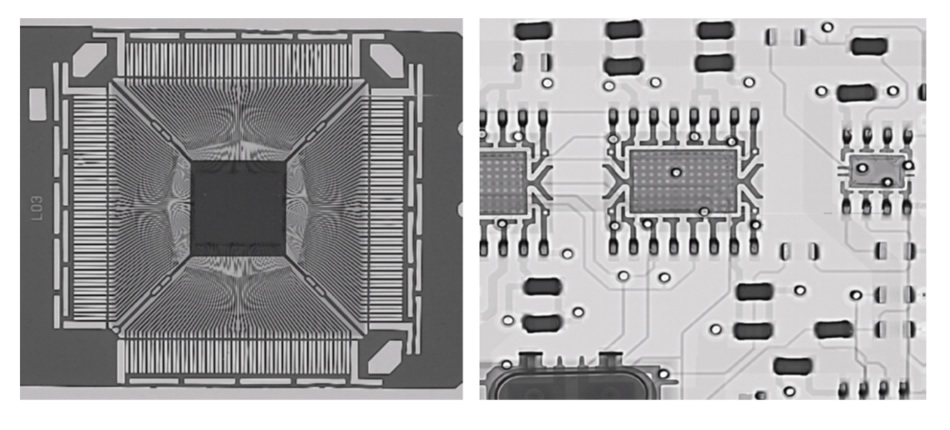 Nordson DAGE X-Plane® gives the ultimate flexibility to create 2D X-ray slices in any plane of a sample without the need to cut the board to:
Show position and size of voids on BGA, CSP,QFN, LGA, IGBT
Identify Head on Pillow and open joints
Separate different layers on Package on Package(PoP) or Multi-Chip Module (MCM)
Control with a deep detail the quality of PTH joints and vias
Thanks to voids percentage calculation, performed at different heights, X-Plane™ leads to an easy inspection and a fast diagnosis of the defect.
Moreover X-Plane® allows inner layer analysis by dividing top from bottom side though components mounted on both PCB surfaces.
By Sera software is possible to obtain sophisticated images and to show the defect without cutting the PCBA.
The best images quality in the minor acquiring time.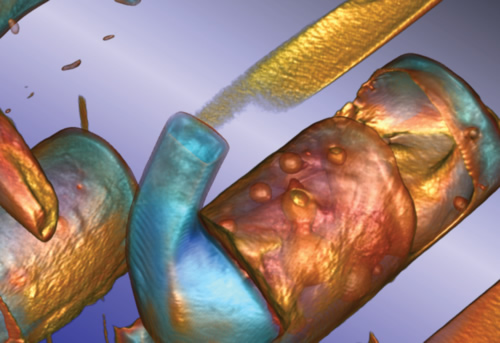 Nordson DAGE 3D μCT is excellent for fine in-depth micro detail cross-section examination of smaller samples.
With advanced reconstruction software, sophisticated quality control and failure analysis is fast and stress-free.
It reduces the number of time-consuming micro-section analyses needed and/or assists in identifying where micro-section preparation and investigation must concentrate.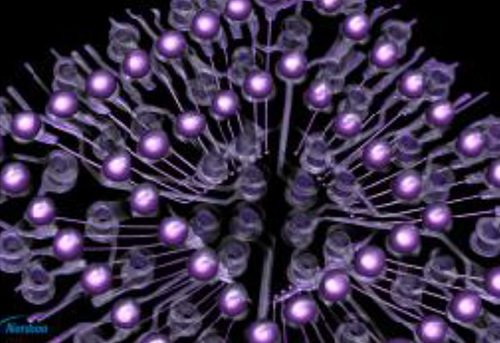 Technical details of Preventlab equipment configuration
Options
3D Visualization for X-Plane
μCT (3D Inspection)
Filtering Tray
Heated Stage
QuadraNT™ Tube
Type Sealed-Transmissive
Feature 0.1 μm up to 10W
Recognition 0.3 μm up to 20W
Max. Power 20W
Voltage 30-160kV
Aspire FP™ Detector
Resolution 6.7 MP
Frame Rate 30 fps
Pixel Pitch 50 μm
Digital Imaging Processing 16-bit
Inspection
Oblique Angle View 70°
Inspection Active Anti-Vibration AciS – Active X-ray Image Stabilization
Display Resolution (pixel per inch) 185 PPI
Max. Inspection Area 20" x 17.5"
Max. Sample Size 29" x 22.8"
Max. Geometric Magnification 2,500x
Max. Total Magnification 68,000x
Max. Sample Weight Standard Tray 5kg (11lbs)
Additional Carbon Fibre Sample Tray 500g max. sample weight
Monitor Twin 24" 4K UHD 3840 x 2160 on Fully Flexible Arm Mount
System
Footprint 1570 W x 1500 D x 1900 H mm
System Weight 1950 kg (4300 lbs)
Power Supply Single phase 200-230 VAC, 16A
Typical Power Consumption 1KW
Air Supply 4-6 bar clean, dry for anti-vibration
Operation Temperature 10-30°C
Humidity <85% (non-condensing)
Operation Mouse
OS Windows 10 64-bit